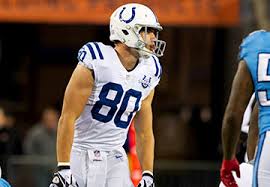 This Sunday, the 11th of January, 2015, we have the 11-5 Indianapolis Colts (5-3 road games) taking on the 12-4 Denver Broncos (8-0 home games) in the NFL Division round playoff game. This matchup will be played at the Sports Authority Field at Denver, Colorado at 4:45 PM ET and can be seen on CBS TV. Let's tkae a look at each team's chances to advance.
The Vegas odd have the Denver Broncos favored at home at -7 (-105) with the O/U at 53 ½ and -290 ML, while the comeback on the Colts +7 (-115) with +245 ML. This probably does not surprise anyone since the Broncos are undefeated at 8-0 at home in 2014 and beat the Indianapolis Colts 31-24 in 2014 week 1 on the 7th of September 2014. In that game Broncos QB was 22 of 36 for 269 yards and 3 touchdowns with no interceptions and was sacked 1 time for a loss of 10 yards, and had a QB rating of 79.8. The Colts QB Luck was 35 of 53 for 370 yards, with 2 touchdowns and 2 interceptions and sacked 3 times for total loss of 16 yards, with a QB rating of 41.9.
For the 2014 Season Broncos QB Manning is 395 of 597 for 4,727 yards with 39 touchdowns with 15 interceptions, with a completion rate of 66.2 percent, RB Anderson &Hillman have combined for 285 yards for 1,283 yards with Anderson scoring 8 touchdowns and Hillman scored some 3 touchdowns. Receivers Thomas & Sanders combined for 212 receptions for 3,023 yards, with Thomas scoring 11 touchdowns and Sanders scoring 9 touchdowns.
Offensively in 2014 for the Colts, their QB Luck was 380 of 616 passes for 4,761 yards, with 40 touchdowns and 16 interceptions, an a completion rate of 61.7 percent. RB Richardson & Bradshaw combined for 249 carries for 944 yards, with Richardson scoring 3 touchdowns and Bradshaw scoring 2 touchdowns. Receivers Hilton & Wayne combined for 146 receptions for 2,104 yards with Hilton scoring 7 touchdowns and Wayne scoring 2 touchdowns.
The Broncos in 2014 averaged 403 total offensive yards per game, with 305 passing and 112 rushing, while the Colts in 2014 average 407 total offensive yards each game, with 306 passing and 101 rushing. On the defensive side of the ball the Broncos allowed opponents to gain some 305 yards per game, of which 225 were passing yards and 80 rushing yards per game. Defensively the Colts allowed their opponents to gain 343 total offensive yards per game, with 229 passing and 113 rushing yards each game.
The Broncos playing at home in 2014 are 8-0 and in those games outscored the opponents by some 14.6 per game. Plus in the games where the Broncos have managed at least 88 yards rushing, they are 12-0. For the fans that bet on NFL football at an offshore sportsbook take note, that the Indianapolis Colts have not won a divisional playoff round game since back in January 2010, when Peyton Manning was their quarterback.