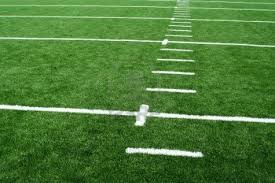 The New York Giants' QB is has been playing the role of Bizarro Manning this season. While Peyton has led the Denver Broncos to an undefeated 6-0 record, Eli has thrown 15 interceptions that have contributed to a 0-6 season for the Giants, their worst since 1976. In spite of that, home advantage and a few days' extra rest put the Giants at a 3-point spread advantage versus the Minnesota Vikings on Monday 21st. The Vikings have had quarterback concerns of their own; people who bet on NFL football might have even wagered on whether Christian Ponder, Matt Cassel or Josh Freeman would start against the Giants. If you put your money on former Tampa Bay Buccaneers Freeman, you won't be disappointed.

Vikings' head coach Leslie Frazier also expects not to be disappointed; Frazier is cautious but anticipates that Freeman will play well. Minnesota fans who bet on NFL games will certainly hope that he plays at least as well as Matt Cassel did on Week 4 against the Pittsburgh Steelers, if not better. Additionally, the Vikings need to make the most of Adrian Peterson and exploit their own running game as well as New York's lack of one. Although Peterson did play versus the Panthers despite the tragic loss of his two year old son, it would be perfectly understandable for him not to be at the top of his game.

Defensively speaking, Minnesota will have to really capitalize on Manning's Achilles' heel, which is his league-leading interception rate. If the ball doesn't get to wide receivers Victor Cruz, Rueben Randle or Hakeem Nicks, there is nothing much the team can do on offense. However, neither fans nor detractors nor gamblers who bet on NFL football should write the Giants' quarterback off. After all, he is still a Manning, and the more successful of the two, at least as far as Super Bowl wins go (1 for Peyton, 2 for Eli). He may be having the worst year of his pro career, but the season isn't over yet, and we'd be hard press to believe that he's not going to at least win a couple of games here and there. Monday may just be it.