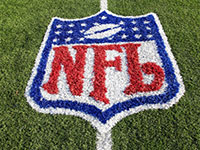 With the 2015-16 NFL Preseason now underway and we continue to preview NFL teams, here we will preview the Cardinals of Arizona of NFC West, whom at 1 point last 2014-15 seasons they were on top of the NFL, but were unable to close out the season and remain dominant. Now with a healthy QB C. Palmer back on the roster, can they finish this season what they started last season and could not finish?
In 2014 at I time they led the NFL at 9-1, but in week 10 their starting QB Palmer had a season ending ACL injury, and afterwards the Cards won 3 and lost 4 of their remaining games failing to close on the occasion in that season,
Even with Palmer injured they had a good overall season, thanks to their great defense, with a dominant front 7 who all return this season. Their defensive ends in C. Campbell with 7 sacks, and F. Rucker with 5 sacks led the defense in 2014. They were accompanied by a tremendous LB in A. Okafor whom had 8 sacks last season, and led the Cardinals team in that category. Additionally they are loaded with talent in their secondary, especially the safety spot, with R. Johnson who had 2- pick sixes and 4 intercepts in the 2014-15 seasons.
After ranking 5th in NFL scoring defense in 2014, fans can expect that to be a key part of their game in 2015, as they allowed their opponents only 18.6 points each game in the 2014-15 seasons. Thus this season their odds to win the NFC West Title are at +475 for this 2015-16 seasons.
During the offseason their biggest change came as the extended the contracts of Head Coach B. Arians and GM S. Keim, which can assure fans that the Cardinals will have team direction and continuity. Apart from that they were able to also renew the contract of star WR L. Fitzgerald, a big boost to the receiving roster, with his experience and talent.
In the offseason the Cardinals did lose some players to the free agency as 2 DL in D. Williams and D. Dockett along with CB A. Cromartie left the team. However the Cards were able to sign 2 defensive linemen in the draft with M. Golden and S. Riddick, while also drafting a possible star RB in D. Johnson who more than likely will see a lot of action this season.
Naturally, their key player is QB Palmer who returns after a late season ACL injury, and in the 2014-15 seasons he passed for 11 TD's with just 3 intercepts, while accumulating some 1,628 yards in the air. On the offensive line the Card added All Pro LG M. Lupati and if healthy J. Cooper will also provide passing protection for QB Palmer.
They claim a key game this season will be their last game of their 2015-16 seasons with the Seahawks of Seattle at home on the 3rd of January 2016. Why, because Seattle is the big rival of the NFC West for the Cardinals of Arizona, and 2013-14 Super Bowl Champs, as well as last 2014-15 seasons they were runners-up to the Title. If both teams remain victorious for the season this game will more than likely determine the division winner for the 2015-16 seasons?
If you're an avid NFL fan and Bet on NFL at an Offshore Betting site, then you need to know that the experts are predicting that the Cards will not be as successful as last year but will win 10 games, but finish the NFC West in the 2nd position.