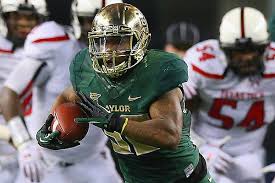 It has been one heck of a first half of the Season for fans that are betting college football. Oh, how time flies when you are having fun. So at this juncture in time, we will check the current season and give you a quick recap of what has happened and what are the likely trends that will occur on the second half of this exciting season in NCAA Football.
We should start by highlighting the best team, Mississippi State. If you have been betting college football and placed your action on the Bulldogs you should be flushed with cash in your pockets.
The Bulldogs are No. 1, although they might not be dominating like last years' Seminoles, the Bulldogs are a powerhouse team that is the current strongest contender for the National Championship. Their second half awaits with some interesting on the road match ups.
On the other side of the spectrum, the most disappointing performance of the season so far goes to South Carolina. During the preseason, plenty of experts had higher hopes for this team, and expected them to have a winning record, however that didn't turn out that way. South Carolina, despite having moments of acceptable performance, has had some shaky performances.
Now who can you expect to have a strong second half of the season? Baylor.
The Bears have been a great team to watch and they have some great offensive weaponry that will make their remaining season very exciting. However to elevate them to the next level, Baylor desperately needs to improve their kicking game. Should they be able to improve this area and remain healthy for the remaining weeks, expect them to put on a show for fans betting college football.
There are now some very interesting weeks ahead and the playoff race will intensify with the coming games. Expect to see some fireworks.