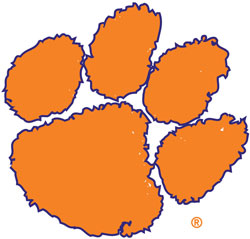 We start our NCAA Football Week 5 with a preview of what we think will be one of the top games for the week as the No.5 Fighting Irish of Notre Dame Play at the No.13 Tigers of Clemson with the game played at the Memorial Stadium in Clemson, South Carolina with the game scheduled for Saturday the 3rd of October 2015 and kick-off at 8:05 PM ET and seen on ABC TV. At this time no odds available.
If you Bet on College football check later at SBG Global.com for the latest update odds for Week 5. The Fighting Irish had their starting QB Zaire injured, thus they were forced to depend more on their running offense, and after beating this past Saturday UMass 62-27 they have a new outlook on the CF Playoffs. Now the Irish travel to Clemson a team led by Heisman hopeful D. Watson.
If you're a fan of the Irish of Notre Dame, your team seems to be not missing their QB Zaire since the rushing offense has been very good in this 1st month of the 23015 season, as the now are 4-0 for the 1st 4 games of the 2015 season.
The star to date in their back field has been senior RB C. Prosise who in their win over Georgia Tech he rushed for 3 TD's on 199 yards rushing, and then against Umass had 2 TD's and 150 yards rushing. That's the most points (62) the Irish have scored since back in the 1966 season.
The running game has brought relief to back-up QB D. Kizer, although at Virginia in his 1st start he still was able to pass for 2 TD's completing 8 of his 12 passing attempts for some 94 yards. Another advantage for QB Kizer is his star receiver W. Fuller whom to date has 6 TD's on 22 receptions that went for 455 yards in total.
On defense the Irish now have lost 2 key players in DT J. Jones and CB S. Crawford to injury for the season, but they were still able to hold the offense of the Yellow Jackets of Georgia Tech to just 337 yards in total and some 22 points, and will continue to frustrate the best offenses.
For the fans of the Tigers of Clemson of South Carolina, your team managed to escape a loss to Louisville with a 20-17 win on the road. Your sophomore QB D. Watson had a poor performance in this game as he threw 2 interceptions for the 1st time this season and had a low rating for QB's at 54.5. This was another game where the running game saved the day for Clemson, as sophomore RB W. Gallman rushed for 140 yards and QB D. Watson had 12 carries for 55 yards, and that came without starting center R. Norton who was sidelined with a injury.
Against the Irish in this upcoming game their QB Watson should make a comeback at home, as their his performances have been excellent, as to date at home he has passed for 18 TD's with only 3 intercepts and has a completion rate of 71%.
Apart from the offense, the defense will have to step it up against a grueling Irish rushing ground game to date. To date the Tigers have been very good against the run in 2015. In their game against the Cardinals of Louisville they held them to just 20 yards on some 29 carries and to date this season have only allowed opponents dome 3 yards on each of their carries. Also defensively the Tigers have a CB who is one of the best in college football and has the talent to shut down the Notre Dame receivers in this game. In the ultimate 10 games at Memorial Stadium the Tigers are with 10 wins and 0 losses.
The prediction for this game is that the Fighting Irish of Notre Dame and the running game will prove to be too much for the Tigers of Clemson and the Irish will win the game 31-24 on Saturday.