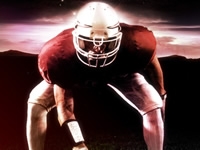 As expected, Alabama retained its position at the top of the NCAA rankings following week 4 play. The Crimson Tide rolled to a 40 -7 win versus little Florida Atlantic. It was an easy, expected win, although Alabama was favored by an astronomical 49 ½ points by SBG Global and most other sports betting odds sites.
There was a change at the second spot however, as Oregon moved ahead of LSU with an impressive 49-0 victory against Arizona. Oregon retains its undefeated record after four weeks of the regular season, moving from their original No. 4 ranking to their current No. 2. Start your College Football Betting on NCAA Week 5 Games.
Former No. 2 LSU struggled to defeat Auburn, ending the game ahead 12-10. LSU was actually trailing Auburn by the half, eventually kicking in a field goal in the third quarter to take back the slim lead. Somehow, LSU still garnered one first place vote in the AP Top 25, while Alabama took the other 59.
Florida State and Georgia remained 4 and 5 respectively. The Seminoles defeated No. 10 Clemson in a tough game, winning 49-37. The Bulldogs steamrolled over Vanderbilt by a score of 48-3. South Carolina moved up a notch from 7 to 6 after defeating Missouri 31-10. The largest jump into the top 10 was by Kansas State who came from 15th to No. 7. They beat a good Oklahoma team in Norman, 24-19, on Saturday.
Stanford and West Virginia flip-flopped 8 and 9, after West Virginia defeated Maryland 31-21. Notre Dame entered the top 10 with a nice 13-6 victory over Michigan in South Bend. The loss dropped Michigan out of the top 25. Although they were ranked No. 18 last week, the Wolverines had a difficult time scoring against the Irish, failing to score a single touchdown. This is just the fifth time in the last 30 season that Notre Dame started the season 4-0.
USC, listed as high as No. 2 in the first weeks of the season, dropped to No. 13 after losing to Stanford in Week 3. They bounced back to defeat California 27-9, and have Week 5 off. Check the College Football Lines on NCAA Week 5 Games.
Florida is knocking on the top 10 door and must be considered an "up and comer" at No. 11. They were ranked No. 14 last week before destroying Kentucky, 38-0. In that one, they started out slow in the first quarter before exploding for a 21 point second quarter and coasting the rest of the way. This was Florida's 26th straight win.
Open an Account for the best Sportsbook Parlay and Vegas Teaser Payouts in the Industry.
Check the Game Podcast: