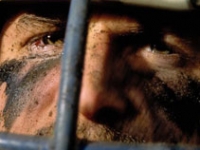 Thursday night Nov. 20th, the NCAA FB week 13 brings us the No. 13 Kansas State Wildcats now 7-2 (2nd Big 12), playing at the West Virginia Mountaineers now 6-4 (5th Big 12), with the game to be played at the Milan Puskar Stadium at Morgantown, WV and game time is 7 PM ET, and on Fox Sports 1. Weather anticipated being 24-34°, with 20% precipitation. West Virginia is favored in the game at – 2 ½ with the O/U 57 and ML -135 with the comeback ML +115 for KSU.
The offensive leaders for the Wildcats to date are QB Waters, who completed 166 of 261 passes for 2,169 yards and 13 touchdowns, with 4 interceptions. RB Jones and Waters have combined for 197 carries for 836 yards, with Jones scoring 11 touchdowns and Waters scoring 7 touchdowns. Receiver Lockett and Sexton had 113 receptions to date for combined for 1.601 yards, with Lockett scoring 6 touchdowns, and Sexton scoring 4 touchdowns. KSU this season has averaged 36.2 points per game, while allowing opponents to 21.1 points each game
Leading offensively for the Mountaineers this season are QB Trickett who has completed 269 of 394 passes for 3,173 yards with 18 touchdowns and 8 interceptions. RB's Smallwood and Shell combined for 255 carries for 1,145 yards with Smallwood scoring 2 touchdowns and Shell scoring 6 touchdowns. Receivers White and Alford combined for 144 receptions to date for 1,917 yards with White scoring 8 touchdowns and Alford scoring 7 touchdowns. West Virginia this season has averaged 34.1 points per game, while allowing opponents some 26.4 points per game. QB Trickett, a senior was a transfer from FSU after he was beat out for the QB spot by 2013 Heisman winner QB Winston.
This game will feature 2 players of the overall 10 players vying for the Biletnikoff Award (most outstanding receiver in American college football) with Tyler Lockett of KSU and Kevin White of WVU. The Kansas State all-time receiver is Lockett who has 3,073 reception yardages that is 16th in the nation, with an average of 97.6 yards per game. He also needs only 122 more yards of receptions to become the 1st in school history to have two 1,000 yard seasons. White this season has averaged 120.7 reception yards per game, which is 3rd in the nation, while being 1st in the Big 12 conference.
In the Big 12 conference this 2014 season, TCU is ranked 1st with a 6-1 record for Big 12 and 9-1 overall. Tied for 2nd is Baylor & KSU who are both 5-1 in Big 12 and Baylor 8-1 overall with KSU 7-2 overall. WVU is 6th in Big 12 with 4-3 record and 6-4 overall.
This should be a very good game to watch, as well as a game for those that bet on college football at an offshore betting site to get in on the action. Then next the Wildcats now 7-2 will play at home against the Kansas Jayhawks now 3-7 (8th Big 12) on Saturday the 29th of Nov. Meanwhile WVU now 6-4 will play their last regular season game at the Iowa State Cyclones now 2-7 (10th Big 12) at the Jack Trice Stadium.