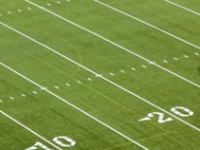 One of the last NCAA 2014-15 bowl games is the Valero Alamo Bowl, to be played on the 2nd of January, 2014, at the Alamodome in San Antonio, Texas. The game has a kickoff time of 6:45 PM ET and can seen on ESPN TV. The No. 11 Kansas State Wildcats 9-3 (Big 12) take on the No. 14 UCLA Bruins 9-3 (Pac 12 South). The Bruins are early favorites at -1 ½ with O/U at 59 ½ and the ML -125, with the comeback on Kansas State at +1 ½ and ML +105.
The Wildcats of Kansas State 9-3 did win 9 games this season and lost 3 to the best ranked teams on their schedule, losing to Auburn, Baylor and TCU. The Bruins of UCLA 9-3 have a similar situation, which ended their 2014 season disappointed, as they did not win the Pac 12 South titles as they at home lost to Stanford 10-31.
The team matchup statistics have KSU Wildcats 9-3 averaging some 35.8 points per game, and allowed opponents to 21.8 points per game, and their record at home is 6-1 and on the road 3-2 and their Big 12 Conference record was 7-2. The UCLA Bruins 9-3 averaged in 2014 some 32.9 points per game, while allowing opponents to score 27.5 points per game, with their home record of 4-3, road record 5-0, and Pac 12 conference record of 6-3.
The offensive leaders for KSU are QB Waters who passed for some 3,163 yards and 20 touchdowns with 6 interceptions and a completion rate for the season of 66.2 percent. RBs Jones & Waters who combined for 163 carries for 992 yards with Jones scoring 13 touchdowns and Waters scoring some 8 touchdowns. Receivers Lockett & Sexton combined for 162 receptions for 2,306 yards, with Lockett scoring some 9 touchdowns and Sexton scored 5 touchdowns.
Leading the offense for UCLA are QB Hundley who passes for 3,019 yards with 21 touchdowns and 6 interceptions on the season, with a completion rate of 70.4 percent. RB Perkins & QB Hundley combined for 378 carries for 1,926 yards, with Perkins scoring 9 touchdowns and Hundley scored 8 touchdowns. Receivers Payton & Duarte combined for 90 receptions for 1,417 yards with Payton scoring 7 touchdowns and Duarte scoring 4 touchdowns.
For the fans who bet on college football at SBG Global, take note that these teams have played twice before, 1st being in Sept. 2009 as UCLA Bruins won at home 23-9, and then in Sept. 2010 the KSU Wildcats beat the Bruins 31-22. Then remember KSU will not beat itself, as in 2014 they tied for the 2nd fewest turnovers in College football at 11, and on those they allowed 32 points which ranks 8th fewest in college football 2014, in which they also only had 11 defensive penalties, which also is 2nd fewest in college football 2014.
Both the No. 14 UCLA Bruins and the No. 11 KSU Wildcats are seeking some kind of redemption in this Alamo Bowl, as they attempt to each reach 10 wins for the season. Good Luck Wagering!