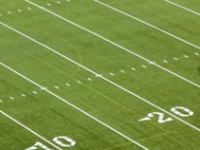 Taking a look at the NCAA football recruiting success of the Alabama Crimson Tide, some problems at Texas with recruits unhappy, and LSU Coach say if recruit care to leave, let-em go!
This 2015 National Signing Day saw the Crimson Tide of Alabama gained another recruiting championship, yet he has no idea of what his team's future may be. So after this year's recruitment process, the College Football Playoff selection committee has contracted a group named the SportsSource Analytics to assist then into gathering information and analytics of the annual recruitment process and outcome, and how that might relate to the selection of playoff teams in the future.
The numbers of this group have not been finalized yet, but it's likely that Alabama and other teams will subscribe to their service. The SSA group is known for the statistics and coaching trends from all the Power 5. Thus, here's and interesting tidbit, that from 2005 thru 2013 some 41 percent of the Tide's football 1st team players were taken by the NFL draft in those years, and does not mean if you were All-American or All-Conference, but just a starter at Alabama.
This past week on Wednesday the 4th of Feb. 2015 the Crimson Tide gained another top ranking class in the NCAA as the signed some 6 Five Star prospect, and if those players are not aware of their potential future, they need to know that under Coach Saban some 13 percent of his starting players have been drafted in the NFL as his players represent 41 of the 319 players that have played for his teams have been drafted.
Alabama since back in 2002 has the highest average recruiting rank, which can be attributed in big part to Coach Saban, and the teams following that pattern were Auburn, Ohio State, USC, Florida and Texas, and those schools since 2002 have had some 13 coaches. So over the years Alabama's coach Saban since 2002 ranks 3rd both in the average of top 100 recruits and top 5 star recruits.
At Texas the Longhorns defensive line coach Rumph resigned and is going to the University of Florida taking the same position at Florida, and that has left some of the Texas new signees very unhappy. His hiring was confirmed this past Friday as the Florida new Head Coach McElwain who both at one time, 2011-2013 was on the staff of Alabama's Coach Saban. McElwain said the Rumph would affect the Florida Gator team players, both off and on the field. What concerned the new recruits most of all was the announcement that Rumph was leaving Texas that came just 48 hours after the National Signing Day had ended.
The LSU Coach Miles who just last week had another top recruiting class that was 5th made the statement, at an event on that signing day, that if football players who are from the state of Louisiana want to sign with out of state colleges, he stated they knew where they could go- to hell!
So if you Bet on College football at an Online sportbook, as a fan you might expect many different statements from players, coaches and fans in the coming days, week, and months, prior to the NCAA FB 2015 Season.