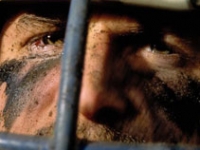 On Saturday evening, the No. 4 Kansas State Wildcats take on the No. 13 West Virginia Mountaineers in a Big 12 conference matchup. The game is scheduled to begin at 7:00 PM ET at Mountaineer Field, with all of the action to be televised on FOX.
The Wildcats come into this game undefeated at 6-0 and 3-0 in the Big 12. The defeated Iowa State 27-21 in Week 6, in a surprisingly close game. Despite holding a 25-12 edge in first downs, and a 364-231 edge in offensive yards, Kansas State had difficulty scoring. They held onto the ball for 21 more minutes than Iowa, but were only up 17-14 by halftime, and 24-21 in the fourth quarter. The Cats are enjoying a 249-101 edge in rushing yards per game this season. Over their last 22 games, they have averaged 36 ppg. Start your College Football Betting on 4 Kansas State vs. 13 West Virginia Game.
West Virginia comes into this game after losing their No. 5 ranking with a defeat to the Texas Tech Red Raiders, 49-14. This game was all Texas Tech, as the Mountaineers suffered a 676-408 deficit in total yards, including a 508-275 deficit in passing yards. They gave up 35 points in the first half alone, while the Red Raiders scored 5 straight unanswered touchdowns. Where QB Geno Smith had thrown for 24 touchdowns and 0 interceptions in his first 6 games, he threw for just 1 touchdown in this game. The West Virginia defense has given up 52 ppg in their last 3.
Kansas State is 12-4 ATS recently, and 14-4 ATS on the road. They are 15-5 ATS as road underdogs. The Mountainers are 20-12 ATS recently, but just 1-4 ATS when playing at home. They are 6-15 ATS as a host when playing a team in their conference. Check the College Football odds for 4 Kansas State vs. 13 West Virginia Game.
These two teams last met in 1931. For what it's worth, Kansas State won that game, 19-0. For Saturday's matchup, SBG Sportsbook has installed West Virginia as a 3 point home favorite. The over/under is set at 71 ½ points.
Open an Account for the best Sportsbook Parlay and Vegas Teaser Payouts in the Industry.
Check the Game Podcast