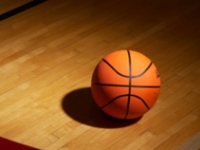 The Virginia Cavaliers showed College Basketball Betting fans yesterday that they have the hunger necessary for a trip to the Final Four. Blood, Sweat and Tears. And blood they shed last night on a gutsy, physical game against the Florida State Seminoles. It was a tough low scoring game with a final result of 51-41. A victory that allows the Cavaliers to continue on their fantastic season run and get a record of 25-1, cementing their no. 2 spot in the national ranking.
If a team wishes to leave a mark in March Madness and the tournament it is vital that they are able to face all sorts of opponents. Be able pull out hard-fought victories over difficult opponents. College basketball betting trends always will favor the teams that are able to score wins even if they are ugly, pain and laborious. For example, yesterday the Cavaliers had to do their best on defense to be able to cover for their offensive problems. These said problems came after their Point Guard London Perrantes collided with teammate Malcolm Brogdon while on defense with 14:39 minutes left in the game. This accidental collision left the point guard with a massive UFC-like cut on his face, with blood pouring down.
A chilling silence came down on John Paul Jones Arena when Perrantes was taken out. The Cavaliers were already playing without their star player Justin Anderson who is recovering from surgery on his shooting hand. Brogdon after some stitches was able to return to the game later, while Perrantes had to be taken out with a cut and an apparent broken nose.
The Cavaliers, managed to escape defeat and still pull the win. College Basket Betting fans should not question this team's spirit and drive to make it on March Madness. After all, they have bleed, shed ears and sweated to get here.