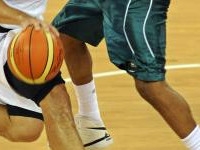 As we expect Selection Sunday and eagerly anticipate the excitement that comes with March Madness betting, we now take a closer look at the different teams that are expected to be the tittle contenders. We analyzed these teams records and stats, and how they have been fairing this season. These are the teams expected to reach the farthest in the tournament, and from the squads listed here you can expect to find the four teams that will be making it to the Final Four.
We have to start this round up with the Kentucky Wildcats, they are the number one contenders for the simple reason that they are flawless. As in undefeated. But that's beside the point; this team has been excellent throughout the season, at all times. Beating top ranked teams with considerable margins.
The Virginia Cavaliers are the second team that is a definitive favorite for March Madness Betting. The Cavaliers have been solid as a unit and playing excellent basketball, only recording one single loss. If there is a team that could put Kentucky to the test is the Virginia Cavaliers.
The Villanova Wildcats are a team that might be considered as a stalwart team in the tournament, but the Wildcats are gearing up to make a serious run in the tournament. No team has more wins against teams considered in the RPI top 25 (6-1), they have definitively proven themselves as a strong squad.
The Duke Blue Devils have made it perfectly clear that they have that especial factor that could place them in the National Championship game. The have excellent coaching, marvelous talent and the mental strength of having to rally from behind and beat tough teams in very complicated situations (see their win versus North Carolina, Virginia and Wisconsin).
Finally, we are not about to forget the Gonzaga Bulldogs as major players in this March Madness Betting preview. This team might not have the flash of any of the other teams mentioned in this list, but they are to be taken very seriously as contenders this year. The only have one loss, a guard line that has plenty of experience and players that have shown the mental toughness to be able to hang in there.