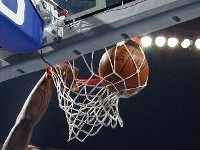 We are now on the final days of February and College Basketball Betting is heating up. As we draw close to March Madness, we take a look into the top four ranked teams in College Hoops and how are they expected to perform in the tournament.
First, in the number 4 spot, we have the Duke Blue Devils. After having a respectable winning streak with a thrilling Overtime win versus their bitter Tar Heel rivals, Duke is regarded as one of the top teams in the country and one of the firm candidates to a Final Four appearance. They have managed to literally steal games away from their opponents and rally from behind in fantastic fashion. However, they can be pushed to the limit, as the Tar heels were able to demonstrate
The third spot in the rankings go to the Gonzaga Bulldogs. This team has been a pleasant surprise for College Basketball betting, this team has been on a scoring frenzy and are very much deserving of their spot in the rankings. However, there are yet to be tested on a grander scale, and it is not at their fault since their conference has lacked the challenge for this team. We will see if the Bulldogs respond well to the challenge of March Madness.
The Second spot is held by the Virginia Cavaliers. They have an awesome defense and with their system they have managed to be heralded as one of the sure favorites to reach the Final Four. It will be interesting to see if the Cavaliers are able to sustain the onslaught from the many different challenges that they will face in the tournament.
Finally, reigning supreme in the number one spot, are the Undefeated Kentucky Wildcats. This team has been absolutely flawless and is marching to an unprecedented season, with hopes to cap it off with a national tittle. The Wildcats are an amazing defensive team that has the minor flaw of not getting way to many defensive rebounds. College Basketball Betting fans are almost sure that this team will be in the Final Four.