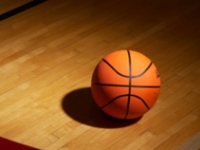 In the continuation of the 2015 NCAA Men's Basketball Annual Tournament, most of us know as the "Big Dance" or "March Madness" the Round of 32 is forthcoming with the winners of Round 64 moving to this next Round. The game we will preview is the one between the No.1 Blue Devils of Duke 33-4 who will be playing the No.8 Aztecs of San Diego State 27-8 on the Sunday the 22nd of March at 2:45 PM ET and this 3rd Round Game will be played at Time Warner Cable Arena in Charlotte, North Carolina and will be seen on CBS TV.
The opening line for the game has the Blue Devils of Duke favored at -9 ½ with the Over/under at 128 ½ and the Money Line -550 and the comeback Money Line for the Aztecs of SDS is +425.
The Blue Devils of Duke come into this tournament with the goal of winning their 5th National Title and had a good start after beating the Colonials of Robert Morris by 29 points this past Friday night in the Round of 64. In this game Duke will seek another victory against the Aztec's of San Diego State who are coming off a win over the Red Storm if Saint John's by 12 points at 76-64.
If you fan of the Blue Devils of Duke and Bet on College at an Offshore sportsbook you must know that that Duke with that win became the 3rd University to have 100 NCAA Tournament wins. They also had a very strong and dominating third round game against Robert Morris this past Friday night in which they beat the Colonials 85-56. The Blue Devils were on a hot streak in this game as they completed 34 of their 54 attempts at field goals for a 63% completion rate, and their defense held the Robert Morris team only them to make 24 of 66 field goal attempts for a 36.4% completion.
The leading players for Duke is this game was Okafor and Cook who combined for 43 points in this game, while Okafor confused their defense and when he was in the game they outscored Robert Morris by 21 points and they completed 20 of their 26 attempts at field goals during that same time span. With the Blue Devils balanced offense they are now ranked 4th in scoring in Division I averaging each game some 80.6 points. But in this upcoming game they will be challenged by San Diego State whose defense is one of the best in Division I as they allow their opponents only 53.5 points per game. In the Blue Devils last 10 games they are 7-3 ATS (Against the Spread) and 9-1 SU (Straight Up).
If your fan of the Aztec's of San Diego State made it to this game and the third round as they beat St. John's Friday night 76-64 as mentioned earlier. In their 3-point shooting they were fairly hot hitting 9 of 22 attempts. Their red hot 3-point shooter was Polee II who was 5 of 7 in the game, and was a former player with St. John's.
If San Diego State is to win this game they will have to be hot again or hotter from 3-point range, as with Duke's Okafor defending inside the Aztec's will have limited opportunities from inside shots. They will also need strong support from Shepard and O'Brien as these two players have been instrumental in the Aztec's success this season as the combined average 22.2 points per game and 11 rebound each game this season.
They will also depend heavily on their team's very good defensive abilities, and to win they need to assure that this game with Duke is low scoring. In the Aztecs last ten (10) games they are 8-2 SU and 5-5 ATS.
Most think Duke will win this game and if they do the move on to the Sweet Sixteen, as the winner of this match-up will play the winner No. 5 Utah who is playing No. 12 SF Austin.