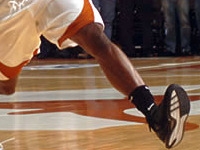 The Marquette Golden Eagles will be playing against the West Virginia Mountaineers. The game, which will be at the WVU Coliseum in Morgantown, will be the final time that the teams will compete in a Big East game unless they both meet in the upcoming conference tournament. West Virginia will be moving to the Big 12 next season.
The Marquette Golden Eagles are currently ranked #10 in the AP and USA Today polls. They are 23-5 and have the second best Big East record with a 12-3 total. The team has won eleven of its last twelve games and is currently averaging 76.9 points per game.
Darius Johnson-Odom, a senior guard, is currently second in the Big East with 18.7 points per game. He has scored at least twenty in his last four games. Senior forward Jae Crowder is not too far behind him with 17.1 points per game and 7.7 rebounds per game. This includes 27 points that he scored in his last game this past Wednesday against Rutgers. Check the College Basketball Odds for Marquette vs. West Virginia Mountaineers game.
West Virginia is currently in a must-win situation. The Mountaineers are 17-11 with a 7-8 Big East record. The team has lost six of its last eight games. Its last game was a 71-44 loss at Notre Dame on Wednesday. The team is also getting only 72.3 points per game.
This is all in spite of senior forward Kevin Jones leading the Big East with 20.3 points per game. He also leads the conference in rebounding with 11.2 rebounds per game. He even has a field goal percentage of a little over 50%. Senior guard Darryl Bryant is also pitching in with 16.5 points per game. Start your College Basketball Betting action on Marquette vs. West Virginia Mountaineers game.
Marquette is listed as the current favorite with -1.5 odds. The current over/under for the total number of points to be scored in the game is 144. It is not certain if the point spread will go up before the game starts at nine but it is expected to be a tight match regardless.
Open an account for the best Sportsbook Parlay and Vegas Teaser Payouts in the Industry.