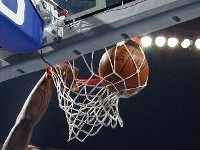 The speculating in College Basketball betting is now over an the Kansas Jayhawks are now your Big 12 for the 11th straight time. Iowa State's win over Oklahoma secured that Bill Self will have his 11th Big 12 ring, attaching his name to the history books. The Jayhawks have tied Gonzaga's 11-year streak in 2000 to 2011, but they are still following UCLA with 13 straight tittles (achieved in 67-79).
With this new Big 12 tittle, the Kansas Jayhawks, will now enter the NCAA tournament with a different mentality and with the chance to avoid the dreaded extra games in the tournament. Even though this has not been their most stellar year in terms of performance and overall win record, this could be touted as one of Bill Self's best. He has taken a young team and has built an unit that has still a lot of future and potential, not only for this season but for at least a couple of years to come. The Jayhawks could bust out in the tournament and give College basketball betting fans a surprise or two.
It will be interesting to see if this young Jayhawks team is able to make a deep run in the tournament and reach the late stages. College basketball betting experts don't seem to entertain that thought too much, however their talents cannot be denied. They seem ambitious and hungry, and as youngsters they seem are reckless enough to put on a challenge to the bigger profile teams. The storyline on how the Kansas trio of Perry Ellis, Frank Mason III and Kelly Oubre Jr. can push this team on to the tournament will be exciting and interesting to see. At this point in the season all cards are on the table and every single team have exposed an unveiled their weapons, as for the Jayhawks, there is a sense that we have not seen everything yet.