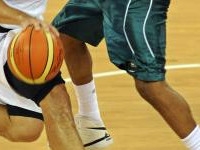 If you only pick one NCAA event to bet this week, this is it! One of the most anticipated games of the week, where the #4 Spartans take on the #17 Badgers.
After their last meeting, these two teams have been dying to get back on the court. On January 3rd, Ryan Evans made a game winning three pointer, which was not counte because of a game clock mismatch. The Badgers lost that match, but have continued to have a successful season, going 7-2 since and 19-6 overall. Check the College Basketball Lines for Wisconsin Badgers vs. Michigan State Spartans game.
Michigan State is dominating this season with with a 20-5 record and solid wins for every single home game so far. They will be looking for another win against the Badgers tonight and are currently favored to win this match-up.
Wisconsin has the lowest turnovers in the league right now at just 8.8 per game, and also has the highest scoring defense at 50.3 points per game. They also have the best record defending 3 pointers, at just 26.7 percent. Start your College Basketball Betting action on Wisconsin Badgers vs. Michigan State Spartans game.
Michigan defense is also one of the top in the country, keeping their opponents to just 37.4% from the field. They also have the third best rebounding margin at +10.2, with Draymond Green mostly responsible for these stats.
The Spartans will need to shut down Jordan Taylor if they want to win tonight, but he has had some of his best games of the season against the Spartans. Experts are expecting this to be a high scoring game, so don't forget about the O/U!
The Badgers have not defeated the Spartans in East Lansing since 2004, but this streak could easily be ended tonight.
Open an account for the best Sportsbook Parlay and Vegas Teaser Payouts in the Industry.