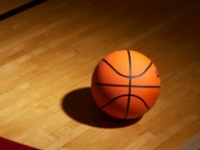 College Basketball Betting Opening Weekend. The college basketball season tips off tonight with an incredible 125 games. The weekend features another 92 games, and there will be 30-65 games each night next week. While it is much too early to come to any hard conclusions about the season before a single game is played, let's preview some of the Top 25 teams that will be playing this weekend.
The No. 1 Indiana Hoosiers open their season against the Bryant University Bulldogs. Not surprisingly, the Hoosiers are huge favorites, listed at -33 ½ points and favored at home. Start your College Basketball Betting action for the 2012 season.
No. 2 Louisville does not open its season until Sunday, when they take on the Manhattan Jaspers. Somehow, without playing a game, the Cardinals basketball team ranks higher than their undefeated football team, ranked at No. 9. Check back on Sunday for the full limits on this game.
The No. 3 Kentucky Wildcats take on the Maryland Terrapins at 8:30 PM ET on Friday night. The Cats are 10 ½ point favorites at home.
No. 4 Ohio State plays the Marquette Golden Eagles at 7:00 PM ET on Friday. The Buckeyes are 6 ½ point road favorites tonight.
No. 5 Michigan plays Slipper Rock University of Pennsylvania at 8:30 PM ET on Friday. No line has been set on this one. After all, The Rock has less than 7,200 undergraduate students, compared to Michigan's 27,000.
No. 6 North Carolina State welcomes Miami-Ohio. The Wolfpack is a solid 21 point home favorite over the Redhawks.
The No. 7 Kansas Jayhawks play SE Missouri State. The Jayhawks are 22 point home favorites over the Redhawks.
The No. 8 Duke Blue Devils take on Georgia State on Friday night. The Panthers are 19 ½ point road underdogs in that one.
The No 9 Syracuse Orange do not open their season until Sunday afternoon. They play the No. 20 San Diego State Aztecs on the road. Check back closer to gametime for lines on this game.
Rounding out the Top 10 is the Florida Gators. They play Georgetown on Friday night at 9:00 PM ET, and are listed as 5 ½ point home favorites. Check the College Basketball Lines for the 2012 season.
There are no Top 25 head-to-head matchups on Friday night, and only one of them during this opening weekend, the Syracuse-San Diego State game. However, starting early next week, some great matchups are already scheduled. Duke plays Kentucky, and Michigan State plays Kansas on Tuesday night, and Wisconsin and Florida face on on Wednesday evening.
Start check back all next week with SBG Global Sports Book as we preview the most exciting college basketball matchups of the season.
Open an Account for the best Sportsbook Parlay and Vegas Teaser Payouts in the Industry.