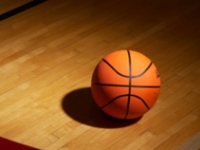 The Baylor Bears will be playing in their second game this season against the Texas Tech Red Raiders on Monday. Baylor will host the game at the Ferrell Center in Waco. Baylor won 73-60 in Lubbock on January 7.
The Bears are ranked at #13 in the Associated Press poll. The Bears are 24-5 and have an 11-5 Big 12 record. However, they are only 3-3 in their last six games. The last game for the Bears was a 70-60 win over Oklahoma this past Saturday. Check the NCAA Basketball Odds for Baylor Bears vs. Texas Tech Red Raiders game.
The Red Raiders have struggled this year. The team has the worst record in the Big 12. The Red Raiders are 8-20 overall and have a 1-15 conference record. They have lost their last four games. They came from 14 points behind to force Texas into overtime in their last game on Saturday but still lost in overtime 71-67. Their own conference win was a 65-47 win over Oklahoma on February 11.
There are a few disparities between the two teams. Baylor is third in the Big 12 with 74.4 points per game while Texas Tech is last with 59.9. Baylor is also getting an average of six more rebounds in each game. Baylor also has 412 turnovers this year when compared with Texas Tech's 479 turnovers.
Baylor has four players who are getting at least 12 points in each game. Quincy Acy, a senior forward, is fifth in the Big 12 with 7.3 rebounds in each game. This includes the 16 he had on February 20 against Texas. This goes alongside his 12.3 point average. Start your College Basketball Betting action on Baylor Bears vs. Texas Tech Red Raiders game.
Texas Tech freshman forward Jordan Tolbert currently has 11.2 points per game. He also leads the Red Raiders with 5.8 rebounds per game.
Baylor is the clear favorite for the game. The Bears have a -10.5 advantage over the Red Raiders. No other bets are available but the moneyline bets could include a bet of at least +400 for a Texas Tech win if they are made available.
Open an account for the best Sportsbook Parlay and Vegas Teaser Payouts in the Industry.