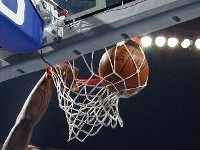 College basketball betting fans looking for a laugh can look back to the 29th of July when Indiana Basketball's Twitter account sent out one misleading tweet. The
social media
account falsely claimed that Indiana Basketball is #1 in national titles, Big Ten titles, NCAA tournament wins and NBA Draft kicks. The kicker of course is the fact that only one of those claims turned out to be true. UCLA has the most national championships in the nation. Indiana isn't even in second place, no, they're tied for third with five. The next bold claim stated that Indiana had the most tournament wins when in fact they're not even in the top 5. The Hoosiers come in at a humbling 7th all-time ranking.
Next on the debunking list is the claim about producing more NBA draft picks than any other school in the nation. A brief internet search will prove that statement false; Kentucky leads the nation with 118. UCLA is close behind them with 114 but Indiana wasn't even invited to the competition as they have produced only 70 draft picks since the league first began holding the draft back in 1947. Indiana may have the most Big Ten titles but after building the hype with lies, that accomplishment is somewhat diminished. We're not sure who's in charge of Indiana Basketball's Twitter account, but
NCAA betting
fans should be happy they're not in charge of the team.
Fortunately for Indiana that honor behooves Tom Crean who will be entering his 9th season as head coach. Under Crean's guidance Indiana has won 2 Big Ten regular season championships one in 2013 and one in 2016. His efforts in the 2015-2016 season were enough to win him the Big Ten Coach of the Year award. Longtime college basketball betting fans will remember that Crean joined Indiana back in 2008 during a trying time. Kelvin Sampson had just resigned amidst an NCAA recruiting violation and the majority of players had walked away from the program for various reasons. Crean had to make do with roster consisting of two walk-ons but was confident in his decision to join the prestigious school.
"It's Indiana." Crean stated in regards to his decision. "It's Indiana, and that is the bottom line"
Eight years down the line Crean has been successful in turning that program around. His time at Indiana is highlighted by the 2011 year when his squad was able to eliminate both the #1 and #2 ranked schools in the nation, becoming the first Indiana coach to do so. Last season Crean led the Hoosiers to their third Sweet Sixteen appearance in the last five years. On top of that the Hoosiers finished with a 27 – 8 record (15 – 3 in the Big Ten) and were able to win the Big Ten regular season title outright. Crean's tenure with Indiana is being hailed by some as the most impressive rebuilding project in the history of NCAA basketball. Let's see what the college basketball betting odds think about his chances of adding to his legacy.
Odds to Win NCAA Men's Basketball Championship 2016-2017
Indiana Hoosiers +2250