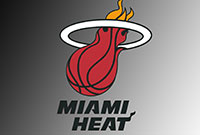 The Miami Heat will go back on the road when they visit the Charlotte Hornets at the Spectrum Center on October 20th for their next-to-last preseason game. The Heat are 2-1 n the preseason – as of this writing; they still have three other games to go before actually making it to Charlotte – while the Hornets are 1-3. On the surface that might make Miami
basketball betting
favorites to beat Charlotte. Let's not forget, though, that the Heat eliminated the Hornets in the first round of the playoffs back in May, so a little payback might be in order.
Center Hassan Whiteside resigned with the Heat in July, and Miami has put him to good use so far this preseason. Whiteside had 20 points and 13 rebounds against the Washington Wizards; 17 points and 12 boards versus the Minnesota Timberwolves; and 21 points and 14 rebounds against the Brooklyn Nets. If this trend continues, Whiteside will also lead the Heat in scoring and rebounding in the upcoming games against the San Antonio Spurs, Timberwolves (again), and Orlando Magic. Additionally, Goran Dragic and Dion Waiters have led Miami in assists.
Online sportsbook experts
have speculated on how the Heat would get along without Dwayne Wade, but – if the preseason is anything to go by, and it's probably not – they're getting along famously.
The Hornets started the preseason 0-3 losing to the Dallas Mavericks and the Boston Celtics twice. Then they defeated the T-Wolves 98-86 thanks to 17 points by Frank Kaminsky III, 11 rebounds by Spencer Hawes, and 5 assists from Nicolas Batum. Batum is a holdover – in the best possible sense of the word – from last season, along with Marvin Williams. The Hornets lost three of their top six scorers; Jeremy Lin, Al Jefferson and Courtney Lee. However, they brought in proficient veterans such as Ramon Sessions, Marco Belinelli and Roy 'Dr.' Hibbert.
As all basketball betting fans know, the
Heat lost Dwayne Wade to free agency
, and Chris Bosh was not cleared to play this season. Head coach Erik Spoelstra was especially affected by the former until his wife told him "hey, we have a wedding to prepare for. You've got to get onto the next thing." So, good to see he has his eyes on the prize. Or at least a prize. This is not the first time Miami has had to deal with this kind of issues. In the health department, there was Alonzo Mourning. And in the leaving department, there was of course LeBron James. Needless to say that Heat president Pat Riley has seen it all in his storied career. Well, he probably never saw Patrick Ewing do a handstand, but you get the idea.
In one last interesting factoid for basketball betting fans who are into such trivia, the Hornets have a date with the Chicago Bulls at the United Center – which is Dwayne Wade's new home – before hosting the Heat. Being a preseason game, Wade will probably be watching it from his actual home, but for the Heat, playing without Wade is now an everyday reality.