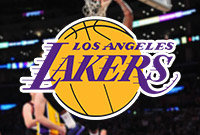 That is what fans who are keen on betting on basketball at SBG Global sportsbook wonder about. Though to be honest, there wasn't a lot of life left in them in the last years of Kobe's tenure either. The Lakers started the 2015–16 NBA season eager to outdo themselves following a franchise-worst record of 21-61 the previous campaign – and in a way they did just that, posting an even worse record of 17-65. Perhaps not coincidentally, it was also Kobe's third's worst season out of his 20 in Los Angeles – other than his rookie season and the 2013-14 season in which he played only six games.
Back in 1996, Bryant was 13th overall pick in the first round of that year's draft. Fast forward two decades, and the Lakers selected the 2nd pick overall in the first round of this year's draft – Duke small forward Brandon Ingram. Now, LA fans who enjoy betting on basketball should not expect the second coming of Kobe – in fact, according to NBA.com Ingram would remind you more of Kevin Durant – but he might just be the one to inject new life into these crestfallen Lakers. The 18 year old has a 7-3 wingspan, great course awareness and vision, turnaround jump shot, good mid-range game, is a good passer and a better three-point shooter, and can create off the dribble and excel in pick-and-roll situations. Ingram performs well across the board, though he could improve free-throw percentage and cut down on TOs.

The best part about Ingram, though, is that he won't take the ball away from D'Angelo 'Dinero' Russell as Ben Simmons would have. Russell averaged 28.2 minutes, 13.2 points, 3.3 assists, and 3.4 rebounds per game in 80 regular season games with the Lakers last season. Fortunately, Russell is under contract, as is Julius Randle, who needed as many minutes of court as Russell to average a double-double (11.3 points and 10.2 rebounds) the fewest of any player in the NBA. More good news for Lakers fans who like betting on basketball at SBG Global sportsbook; Jordan Clarkson just agreed to a four-year, $50-million deal to stay in Los Angeles.

Clarkson averaged 32.2 minutes, 15.5 points, 4.0 rebounds and 2.4 assists in 79 games in 2015-16. Letting him go clearly was a luxury the Lakers could not afford.
The team now has a crop of young guys who might be able to turn the tide, provided they can get along with each other – hopefully Russell's days of going Gene Hackman-in-The Conversation on his teammates are over. Of course, it is rookie head coach Luke Walton's job to make sure to steer all of these younglings in the right direction. Walton – who was hired to replace Byron Scott – is known for having led the Golden State Warriors to 19-0 start as interim coach during 2015-16 while head coach Steve Kerr was on an indefinite leave of absence to rehab his back.