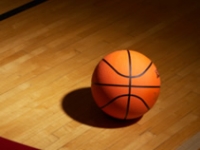 After the trade deadline was over, NBA Basketball fans were asking themselves: "What did just happen?" Many of the NBA teams decided to scramble and make adjustments to their teams in the final hours of the trade deadline and it caused a major flurry in the league. Players are moving left and right, with some potentially key trades that could have a considerable impact on the league as it gears up for the Playoffs. But which team made the best out of the whole trade?
Perhaps the team that will revitalize their playoff aspirations were the Miami Heat. The decision to trade for Goran Dragic, arguably the best player in the trade block, was a move that will allow for Dwayne Wade and Chris Bosh to try to make an impact on the East without LeBron James. They have added a key element that has been missing for their starting five all season long, NBA basketball Betting fans can now expect for them to see the Heat start to climb up the rankings.
The other team who managed to make several additions and subtractions were the Oklahoma City Thunder. They sent away Reggie Jackson, Kendrick Perkins, Grant Jerrett, Ish Smith and a future first-round pick. In exchange they got Enes Kanter, D.J. Augustin, Kyle Singler and Steve Novak. What they managed to do was to send away an unhappy Reggie Jackson, and Kendrick Perkins who was not playing at the best level. In exchange they go a big man with a lot of potential and several rotation players that could be just what this team needs to make it to the playoffs. This sort of go for broke mentality that the team is exhibiting in the court was evident for their front office on how they handled this trade. NBA Basketball betting will now see a shift on how things pan out in the coming weeks.