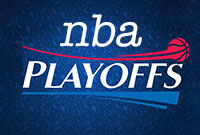 So if you're wondering where take your NBA bets, take a look at the teams that have the best chance of winning this year's NBA Title. Without a question the top 2 favorites at this time are the Golden State Warriors and the
San Antonio Spurs
. So let's continue with our brief preview on all teams that could take the O'Brien Trophy this season.
First we look at the favorites with the top choice being the Golden State Warriors whose fans seemed concerned when the team lost the 1st 2 games in their April Schedule, but then came back and had 3 consecutive wins of which 2 were with the Spurs.
This past Wednesday night the Warriors were playing the Grizzlies and were expected to be victorious and get their
73rd win of the Season
which becomes the record that was held by the 1995-96 Chicago Bulls for the most wins in an NBA Regular season. If they beat the Grizzlies, and improved their record to 73-9 that's a good explanation as to why the Warriors are the No. 1 favorite to take the 2015-16 NBA Title.
Second favorite are the San Antonio Spurs 66-15. They are a team that play an old style of the game, and don't have a lot of young players to stay with the face playing teams such as the Thunder and the Warriors. The Spurs have struggled ending their season, but still managed to average some 103.8 points each game, as they beat their opponents by an average of 10.7 points each game. One reason they have succeeded is their sharing the ball on offense as they have averaged some 24.7 assists each game to date, which ranks third in the NBA. Thus, they still are the strongest team to challenge the reigning
Champions the Golden State Warriors
.
Then we go from favorites to a Sleeper in the Atlanta Hawks 44-33 who have the ability to challenge whatever team they face in these playoffs. Many see the Hawks as the Eastern Conference version of San Antonio. They have the scoring ability at 103.1 points each game with 25.8 assist per game, and defensively play with intensity only allowing opponents some 99.2 points each game. The Hawks has a trio that has combined for 48.1 points each game, and the trio consists of P. Milsap, J. Teague and A. Horford.
From there we look at a Long in the Detroit Pistons 43-38 whom are expected to be heard in these playoffs, since they have a very talented young team, led by their 2 stars in R. Jackson and A. Drummond. Both players perform well inside and outside. Jackson this season has averaged 189 points, 3.3 rebounds and 6.4 assists each game to date, while has averaged some 16.5 points each game, and a league's best 14.6 rebounds each game.
Yes, there are other top teams, but these playoffs are a long process and these are our selections for our wagering fans.