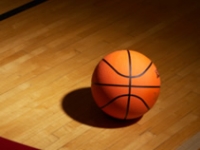 If you haven't noticed it by now, Stephen Curry and Klay Thompson are just setting ablaze NBA basketball betting. They are just so good, and it is a joy to watch these two play basketball.
Want proof? Just look at the Warriors record and their stats, if you need to get specific, well just last night the Super Splash Bros commanded the Warriors in a 128-114 win over their Western Conference rivals Dallas Mavericks. Curry went red hot and ended up having a season-high 51 points last night. He was on fire beyond the arch hitting 10 triples. In total both Curry and Thompson lead the Warriors to rally back from a 22 point deficit. The other half of the Splash Bros, Klay, had a relatively quite night scoring 18 points. But undoubtedly major factors in helping the Warriors overcome the Mavericks. NBA Basketball Betting fans, should expect the Warriors to make a huge mark this season.
Right now on the season as it is, You can be sure that the Warriors are cruising to the playoffs with the best record in the league and the most dynamic duo on the court you can expect for them to continue to chalk up wins on their way.
Now NBA Basket Betting fans should be thrilled to know that the next match up the Warriors will have its going to be on the road this Friday against none other than the OTHER top team in the league with the best record, the number one ranked team in the Eastern Conference, and quite possibly their future rivals in the NBA finals, The Atlanta Hawks. Expect that game to be a display from two great basketball teams trying to make a statement early on onto which team is the best in the NBA right now.