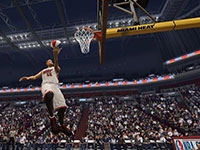 After having the best regular season record in the NBA the past two seasons the Chicago Bulls have gone through quite the makeover so far this offseason. This could be seen coming the moment Derrick Rose went down with a torn ACL in game one of the playoffs versus Philadelphia and it was determined he would miss at least half of the 2012-13 campaign and possibly more.
Enter Kirk Hinrich, the ten year veteran the Bulls signed as a free agent, who at this point in his career is best served coming off the bench and playing solid defense. But it is anticipated he will start for Rose when the season begins.
Chicago drafted Kentucky point guard, Marquis Teague, younger brother to the Atlanta Hawks Jeff, but he will need time to develop. In the meantime, the Bulls traded Kyle Korver to Atlanta for future considerations and let C.J. Watson, Rose's backup last year and Ronnie Brewer, last seasons shooting guard to leave via free agency. Check the Sportsbook Odds for the Chicago Bulls Offseason trades.
You also have the developing story of forward Luol Deng who will compete for Great Britain in the upcoming Olympics with a bad wrist. Depending upon how it feels after the competition in London, he may require surgery on it and miss significant time next year too.
As if all that wasn't bad enough, the Houston Rockets offered Omer Asik, backup center to Joakim Noah, a ridiculous 3 year $25 million plus deal that the Bulls declined to match. You can't really blame them for that move however, considering year three of the agreement pays Asik $15 million. This, for a center who averaged 3 points a game last year and couldn't make a free throw to win a pivotal game against Philly in last years playoffs. Start your Online Sportsbook action for the Chicago Bulls Offseason trades.
To replace Watson, Brewer and Korver, Chicago has opted to bring in journeymen such as Hinrich, Vladmir Radmanovic and Marco Belinelli. Really? There seems to be a master plan being developed by Bulls V.P. John Paxson and GM Gar Foreman to sacrifice this year while Rose recuperates and regroup not in 2013-14, but 2014-15 by adding significant free agents.
At that point, they will have the option of amnestying Carlos Boozers contract and not resigning an aging Deng. As a Bulls fan, you can only wonder.
Open an Account for the best Sportsbook Parlay and Vegas Teaser Payouts in the Industry.