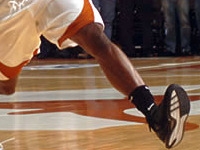 The Philadelphia 76ers will be taking on the Boston Celtics at Philadelphia's Wells Fargo Center on Wednesday night. The 76ers are 22-17 while the Celtics are 20-17. The 76ers lead the Celtics by one game for the top spot in the Atlantic Division. This is the first of three games that the two teams will have against each other this year.
The Philadelphia 76ers will be without center Spencer Hawes once again for the game. Hawes has been getting 10.5 points per game and 8.3 rebounds per game this year. He is expected to return potentially by the end of the month though. The team is also coming off of two straight losses with the most recent being Monday's 97-93 loss in Milwaukee.
Five active players on the 76ers roster are getting ten or more points in each game. Lou Williams is getting 15.7 points in each game while Elton Brand is getting both 10.2 points and 7.3 rebounds per game. Start your NBA Wagering action on Boston Celtics vs. Philadelphia 76ers game.
The Boston Celtics have won their last five games. This last game was yesterday's 97-92 overtime win over Houston. Paul Pierce scored at least 30 points for the Celtics in each of his last two games, bringing his per game scoring total to 18.4. Kevin Garnett is not too far of with 15.1 points per game.
Jermaine O'Neal is expected to be out for the game. It is unclear as to whether or not he will get surgery on his ailing wrist. He could potentially be waived by the Celtics if he gets surgery. Ray Allen should also expect to play. Allen, who is getting 14.9 points in each game, had the neuro virus last week but should be healthy. Check the NBA Odds for Boston Celtics vs. Philadelphia 76ers game.
The 76ers are still favored in spite of the close records between the two teams and the recent dominance that the Celtics have had. The 76ers are a -7 favorite for the game. The over/under on the game is 177 with a -115 for a bet on anything under it and -105 for anything over it.

Open an account for the best Sportsbook Parlay and Vegas Teaser Payouts in the Industry.