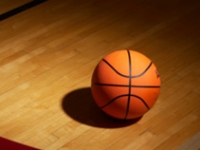 It's game two tonight in the Chesapeake Energy Arena as the Oklahoma City Thunder meet the Los Angeles Lakers beginning at approximately 9:30ET. The game can be viewed nationally as the second half of a TNT Wednesday night doubleheader following the Celtics and Sixers in game one.
The Thunders arena is aptly named to include the word "energy" as this team appeared too young, quick and yes, energetic, against the aging Lakers in game one. Excuses can be made for Los Angeles, after they fought the Denver Nuggets over a seven game series, while the Thunder sat home and rested after an impressive sweep of last years NBA champ Dallas Mavericks.
But an argument can also be made as to why the Lakers had so much trouble with the Nuggets in the first place. Then there's that old "rust" factor and how that might affect the Thunder. It didn't. Oklahoma City dominated this affair from the opening tip off. Start your NBA Betting action on Lakers vs. Thunder game.
The beatdown was further extended with the fact that Kevin Durant and Russell Westbrook extended their playoff vacations by sitting in the fourth quarter. Even with just three quarters of playing time Westbrook and Durant led all scorers. Westbrook had 27 points and 9 assists, while Durant had 25 points and 8 boards.
Kobe Bryant and Andrew Bynum led the Lakers losing effort with 20 points apiece. The best Pau Gasol could do after his big contribution in game seven versus Denver, was score 10 in this one. The heartily booed Metta World Peace had 12.
World Peace regular-season-ending victim and sixth man of the year award winner, James Harden had 17 for Oklahoma City. Contributions were made by most of the Thunder, as 11 of the 12 players on the bench scored. Oklahoma City committed just four turnovers. Check the Sportsbook Odds for Lakers vs. Thunder game.
L.A.'s frustration might have been summed up best, when guard Devin Ebanks was ejected toward the end of the contest and punched the water cooler on his way out. Where is Phil Jackson when you need him?
The Thunder are 8 point home favorites tonight, on a $110/$100 moneyline. The same moneyline holds for the over / under of 195.5 total points.
Open an account for the best Sportsbook Parlay and Vegas Teaser Payouts in the Industry.