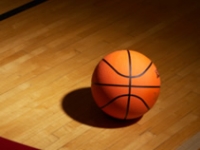 The Boston Celtics were very close to closing out their first round series with the Atlanta Hawks on Tuesday. However, the strong defense exhibited by the Hawks on Tuesday helped to give them an 87-86 win, thus forcing a sixth game in the series tonight in Boston. Atlanta could move the series into a seventh game on Saturday if they win tonight.
The key for tonight's game involves the sudden return of Al Horford to Atlanta. Horford has been out for a massive part of the season and his start at center on Tuesday was the first start he's made since January. He played in 41 minutes and get 19 points and 11 rebounds. However, he also had five fouls. Check the Sportsbook Odds for Los Atlanta Hawks vs. Boston Celtics game.
Josh Smith also played much of Tuesday's game in spite of missing Game 3 with a knee injury. Smith played in 46 minutes of Tuesday's game and had 13 points with 16 rebounds. He is averaging 16.5 points and 14.8 rebounds per game in this series and has a double-double in all four games that he has played.
The Boston Celtics have a few players who are also coming back from injury. Ray Allen had dealt with bone spurs and did not start in any of the three games that he has played. He is getting 13.3 points per game though. Paul Pierce's minor knee issue also appears to be resolved as he played in 36 minutes of Tuesday's game. Pierce leads the Celtics in the postseason with 21.8 points per game.
Neither team is doing too much from an offensive standpoint. There has been only one case in the series where a team scored more than 95 points. Start your Basketball Betting action on Atlanta Hawks vs. Boston Celtics game.
The Boston Celtics are strong favorites to win tonight's game and move into the second round. The Celtics are -7 favorites. The Celtics also have a -320 moneyline bet while Atlanta is down at +260. There is also an over/under bet at 174 points to be scored in the game. Tonight's game will be a win or go home situation for Atlanta while Boston will try to move forward at Boston's TD Garden.
Open an account for the best Sportsbook Parlay and Vegas Teaser Payouts in the Industry.