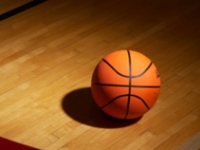 When the Chicago Bulls have to play without Derrick Rose, the entire team has to work harder and smarter. Without the threat of Rose's decent outside shooting and seemingly effortless ability to blow by defenders into the lane, opposing teams can focus on spreading their defense around the floor a lot more. Thankfully for Chicago basketball fans, the Bulls have been finding ways to win games, even as Rose sits out with a back injury.
But if last night's home win against the Sacramento Kings is any indication, the Bulls will be feeling the loss of Rose very acutely until the very second when he returns at 100% health. The Bulls defeated the Kings 121-115, but the game turned into a shootout in the late fourth quarter as Sacramento clawed their way back into the game during the final quarter. But without Rose, the Bulls' typically excellent defense gave up 115 points against the mediocre Kings. Check the Basketball Odds for the Chicago Bulls.
And Chicago shot 52.4% from the field last night. This is not a typical game for the Bulls at all, who routinely struggle with shooting from night-to-night. With a slightly worse shooting game, Chicago could have had their hands even fuller against the Kings or any other team.
The Bulls have played as a whole, cohesive unit for the past several years, and missing Rose leaves the team without its leader, best scorer, and default game-saver. While they have the best record in the NBA so far this year, they have struggled with injuries and with scoring wins against the better teams in the league. Start your NBA Betting action on the next Chicago Bulls game.
Perhaps, by keeping his starters in the lineup deep into the fourth quarter in blowout games, head coach Tom Thibodeau has prematurely drained some of his stars. Besides Rose, Luol Deng and Rip Hamilton have sustained injuries leading to several lost games. With the All-Star Break coming up in just a few games, the Bulls will have some extra time to recuperate, but they have some questions to answer during the second half of the season.
Obviously, any loss or weakening of Rose makes the Bulls a far less potent team in the league. They can still dominate the lesser teams, but will see their odds slashed against elite teams like the Miami Heat. For fans who love watching this Bulls team and putting some money on the line, it will be extremely important to keep an eye on the news of Rose's injury and watch how he plays when he returns. If you see him taking more outside shots than usual and avoiding driving to the basket, there is still a good chance he is playing hurt.
Open an account for the best Sportsbook Parlay and Vegas Teaser Payouts in the Industry.