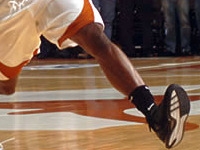 Tonight the Clippers are in Portland taking on the Trail Blazers once again, where they plan on making up for their loss when they last met a month ago. This season these teams will have four matches and the Clippers are looking for a win in the third one tonight. Sportsbook odds are favoring the Clippers tonight by 2 points, but the Trail Blazers have a clear home court advantage with a 82-16 all time record in Portland.
After Portland, LA will play at home on Saturday, where the Clippers are hosting the San Antonio Spurs at 3:30 PM ET on Saturday. The Spurs are coming off their 9th straight win after defeating the Raptors 113-106. The Clippers, however, had a bad start for the week, with a loss to the Mavericks in the final 6 minutes, where they allowed Dirk Nowitzki to score 11 points. (22 total for the night) Tony Parker also had a great game with 34 points and 14 assists. Start your Basketball wagering action on the next Los Angeles Clippers game.
The Clippers are missing Chauncey Billups, due to a torn Achilles Tendon from two weeks ago. The Clippers announced that he will be out for the rest of the season. Billups has been one of the top defensive guards in the league and even as a backup guard, we can't help but wonder how this loss will effect the rest of the season and the Clippers shot at the playoffs.

Open an account for the best Sportsbook Parlay and Vegas Teaser Payouts in the Industry.