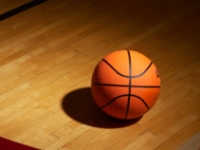 History was made during the 2012 NBA Draft. Two players from the same college were picked with the first two picks for the first time in draft history. In fact, the University of Kentucky had six players taken during the entire draft.
The New Orleans Hornets took Kentucky forward Anthony Davis to start off the draft. The Charlotte Bobcats then followed it up by taking fellow Kentucky teammate Michael Kidd-Gilchrist with the second NBA Betting pick.
Davis is expected to be the top player for the Hornets in the coming season. The Hornets have struggled since trading away Chris Paul as a means of trying to build the team up again. Meanwhile, Kidd-Gilchrist is looking to help improve the Bobcats after they went 7-59 last year.
Although the Wildcats had six players drafted, four players from North Carolina were drafted in between the second and third Wildcats. Harrison Barnes was the top one of these Tar Heels. The forward went seventh to Golden State.
The Houston Rockets had three picks in the top twenty. The Rockets were trying to unload one or two with a trade but were unsuccessful in doing so. The Rockets took in Connecticut's Jeremy Lamb among the players in the draft.
Ohio State forward Jared Sullinger fell down in the draft to the 21st Basketball Betting pick in the evening. He was chosen by Boston. Boston also drafted Syracuse's Fab Melo.
The Chicago Bulls picked Kentucky guard Marquis Teague with the 29th pick. Teague is expected to be a replacement for Derrick Rose, the star player who is currently injured.
The Miami Heat made a trade during the draft by trading the rights to their first round pick, Mississippi State's Arnett Molutrie, to Philadelphia. The Heat got a future first rounder and the rights to LSU's Justin Hamilton.
There were a few second round highlights as well. Toronto and Denver picked two Baylor forwards in consecutive picks. Toronto got Quincy Acy while Denver got Quincy Miller. Kyle O'Quinn, a center from the Norfolk State team that upset Missouri in the NCAA tournament in March, was chosen by Orlando. The evening ended with the Lakers using the final pick of the night on Gonzaga center Robert Sacre.
Open an account for the best Sportsbook Parlay and Vegas Teaser Payouts in the Industry.