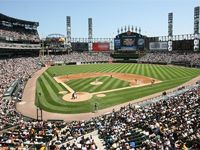 The National League has now their Champion Series and we preview it for MLB baseball betting fans. The St. Louis Cardinals will face the San Francisco Giants, after both teams overcame two difficult challenges in their respective Divisional series.
Both teams exhibited signs of being serious contenders for a trip for the October Classic. But who will move on? Who will come out on top?
The St. Louis Cardinals broke out and unleashed the power and displayed a new asset that experts in MLB Baseball Betting were not counting on: powerful offense.
In their NLDS against the Los Angeles Dodgers, the Cards were too much for Clayton Kershaw and the Dodgers, their performance of hitting that included an explosive three-run homer by Matt Adams in the seventh inning, cemented the emphatic win that St. Louis took and it did send a clear message that they are more than qualified to move on up to the World Series.
But one team stands in their way, the San Francisco Giants. This team has been able to overcome both their Wildcard series and their tough Divisional series against the Nationals. This team was perhaps not regarded to be able to make it this far in the season, but they are now a series away from returning, once more, to the World Series.
However you can't really call the Giants postseason performance a "shocker", this team is battle-tested and they have two tittles in three years. If you are doing your share of MLB Baseball Betting, you need to take into consideration that this team has the talent and the experience to deal in these circumstances. We might go ahead and say it, they are the toughest competition the Cards have faced this post season so far (sorry, Dodger fans).
Who will go on to the World Series, you may ask. Well, like on the ALCS, this one is hard to call. We are leaning slightly towards the Cards this time. That is if they keep on bringing the thunder, MLB Baseball Betting fans should know that this series might no go to 7 games. We are calling it Cards in 6.