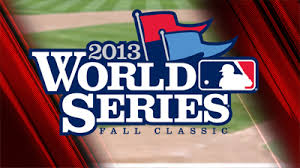 For the avid Baseball fans who were able to place their MLB wagers with SBG Global it's interesting to take a look and the end of the 2013 Major League Baseball Season's happy ending for some of the Sportsbook followers, Red Sox fans and others after watching a World Series that went 6 games and had two teams, the winning Red Sox and the losing Cardinals, and both teams were very heavily publicized .

According to the online Sportsbook statistics this World Series Championship 2013 was the eighth title in the Boston Red Sox franchise tenure and they won this title 3 times in the last 9 seasons. Amazingly the last time when then won a Series Title at their home field was back in 1918 the Babe Ruth Era. So that's how the fans came about the title for celebrating " Party again like it's 1918!"

Here we are in 2013 with economic problems around the world people were buying game six World Series tickets the day before the game with the cheapest being $770 for standing room only on Craigslist. One Canadian bought a ticket for game 6 for $12,090 near home plate from StubHub. Amazing to think Babe Ruth only made $7,000 for the season in 1918.

This year the Red Sox were known as the Beards and that trend seem to carry to many of the MLB teams this season including a few members of this years World Series Cardinals. To celebrate on occasions team members would pull on the players beard acknowledging his recent accomplishments. Practically every player had a beard by the end of this season. On the 1918 Red Sox World Series team, none of the members had beards.

Interesting for fans are the Online Sportsbook statistics stating that John Lackey the Sox pitcher who started and won the final game of this 2013 series, and also did that in Game 7 in 2002 when he pitched for the Angels of Anaheim. They also state that David Ortiz (nicknamed Big Papi) was scary good in this World Series with 2 home runs, averaged .688 at bat hitting for 6 RBI's while he was walked some eight times during the six games. They also noted that Ortiz was the only player on the team that was a Red Sox Player when Boston won the World Series back in 2004. That compares with the team batting average for the Cardinals was .218 while the Sox were worse off only averaging .205 yet still won the series.