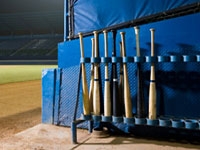 The Pittsburgh Pirates and New York Mets have split their current series with each other. The Pirates won 5-4 on Monday while the Mets won 3-2 yesterday. The series at PNC Park will end this afternoon. This will be the last game for these teams until late September when they head up north to Flushing.
The 23-20 Mets will have Jonathon Niese on the mound. Niese is 2-2 with a 4.85 ERA. His last start was on Friday in Toronto where he gave up eight runs in three innings. This included four home runs in spite of having six strikeouts in those three innings. Start your Baseball Betting action on Mets vs. Pirates game.
The 20-23 Pirates will be bringing Charlie Morton to the mound for the game. Morton is 2-4 and has a 4.35 ERA. He last played in Detroit on Friday where he lost after giving up nine hits and four runs in six innings. He failed to get offensive support after the Tigers' Justin Verlander gave up only one hit. His last three starts have all been six innings long. He won only one of those starts.
The Mets' David Wright broke his fourteen game hitting streak yesterday after striking out three times. Wright still has a .403 batting average. This is the top average in the National League. Rob Johnson will also be starting at catcher for the Mets for the first time since Sunday. Johnson was day to day after his thumb was injured after being hit by a foul ball. Johnson is 5-15 in batting this season.
The Pirates' Andrew McCutchen is 3-7 against the Mets in this series. This has helped him to maintain his .340 average. He has been hovering around that total for the past two weeks and has hits in eight of his last ten games. Also, leadoff batter Josh Harrison has an eight game hitting streak. He has a double and triple in yesterday's game. Check the Sportsbook Odds for Mets vs. Pirates game.
The game is a dead heat between both teams. Each team has a -105 moneyline bet attached to it. The Pirates have a spread advantage and have a +195 bet to win by at least two runs. There is also an over/under of 7.5 runs for today's game in Pittsburgh.
Open an account for the best Sportsbook Parlay and Vegas Teaser Payouts in the Industry.