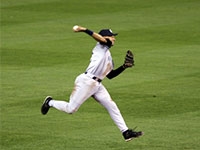 World Series betting has reached its zenith, as right now the Giants and Royals are staring down on the stretch of make or break moments on each series. The San Francisco Giants could very well win it all tonight and finally cement their dynasty by clinching their third World Championship in a decade.
On the other hand, the Kansas City Royals need to win tonight's game to force a Game 7. The Royals will have home field both tonight and on a possible game 7, with their impressive post-season run, that could be a huge factor for them.
The San Francisco Giants are coming off two great wins over the Royals taking the lead and heading on to Kansas City with the mission of clinching the Pennant. They were able to power through and hit, and finally prove that the Kansas City bullpen is human. Much to the Giants credit they were able to finally overcome the tough Royal's defense.
The Giants bats have really come alive in the past couple of games, putting them in the verge of winning the series. The key for them in game 6 will be to keep the hits coming; the Royals' bullpen is still left a bit wobbly after being rocked in the past two games. World Series betting fans will be on the look out for the Giants offense.
As for the Kansas City Royals, they need to go back to the dominance they showed during the entire post season. Lets not forget that this is the same team that reached the World Series undefeated, sweeping both opponents leading up to this point.
World Series betting trends are slightly inclined to the Royals winning this game and forcing a game 7, and with good enough reasons. The Royals play wonderful baseball when they are at home and this is their chance, and they know it.
With all things considered, we are sticking to our early prediction and we believe that the Giants will be champions in 6 games.