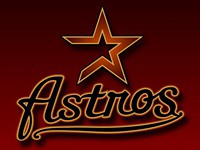 The Texas Rangers make the short journey from Dallas to Minute Maid Park in Houston to meet the intra state rival Houston Astros. The first pitch is schedeuled for 8:05ET. We all know Texas is a very large state and the recent fates of these two teams could not be much wider either.
While the Rangers have appeared in the last two World Series, albeit, in a losing effort, the Astros have fought and clawed their best, to stay out of the National League Central Division cellar. Adding to the allure of this years series is the fact that next year, the Astros will be a member of the Rangers division of the American League as part of a Major League Baseball realignment. Start your Baseball Betting action on Rangers vs. Astros game.
No matter where the Rangers play, the center of attention is Josh Hamilton and justifiably so. Besides his remarkable recovery from drug and alcohol addiction, he has performed pretty remarkably on the field as well. Earlier this season he had a 5 for 5 with 4 homers game. He entered Thursdays 5-4 loss in ten innings to the Athletics late and went 0-2. This ended a 16 game hit streak.
All he has done in his previous 10 contests leading into tonight, is bat .459, with 8 round trippers and 17 runs batted in. If the year ended today, he would be a Triple Crown winner with AL league leading totals of .399, 18 home runs and 45 runs batted in. All this after 39 games and the Rangers holding a 24-15 record.
In Houston the Astros are 17-21, although they have won their last two. Left hander, Wandy Rodriguez takes to the hill tonight for Houston and he has pitched well this season posting a 3-3 won, lost mark and a more than respectable 1.99 ERA. Check the Sportsbook Odds for Rangers vs. Astros game.
It could be a pitchers duel, Hamilton not withstanding, as righty Neftali Perez will throw for the Rangers. His numbers are 3-1, with a nice 3.31 ERA of his own. The past two seasons the aforementioned Hamilton has hit .404 with 3 home runs and 12 RBI's to lead the Rangers to a 9-3 record over the Astros during that span.
The Rangers are a road favorite in Minute Maid at -$150, while the home park Astros are +$140. The over / under is 8 total runs on a $110/$100 moneyline.
Open an account for the best Sportsbook Parlay and Vegas Teaser Payouts in the Industry.