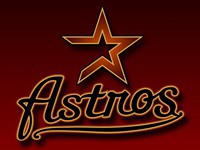 The Atlanta Braves struggled during their season opening series with the New York Mets. The Mets swept the entire series with the Braves. The Braves will be trying to get on the win column for the first time this year in a game with the Houston Astros at Houston's Minute Maid Park. The Astros will be heading into the series with a 2-1 record following a strong outing this weekend against Colorado.
Atlanta's Brandon Beachy will be pitching against Houston's J.A. Happ. Beachy went 7-3 in 2011 while tallying 169 strikeouts in 141.2 innings. Happ was 6-15 last year with the Astros and struggled with a 5.35 ER and 83 walks versus 134 strikeouts.
The Braves were 5-1 against the Astros this year. This included a 3-1 record at the Juice Box. Start your MLB Betting action on Chicago White Sox vs. Texas Rangers game. Start your Baseball Betting action on Atlanta Braves vs. Houston Astros game.
Chipper Jones is unavailable for the Atlanta Braves. The third baseman is on the fifteen day disabled list after undergoing knee surgery. Meanwhile, Dan Uggla and Brian McCann have combined for two years in the first three games this year.
The Houston Astros will be playing with momentum coming off to the prior series with Colorado. J.D. Martinez went 4-12 in the series and had one home run with three RBI. Carlos Lee also had a home run and three RBI during that same series.
Sergio Escalona will not be available in the bullpen though. He was added the other day to the disabled list and will be out for the season. Escalona went through Tommy John surgery last month. He had been a top reliever for the Astros last year with a 2.93 ERA. Check the Sports betting Lines for Atlanta Braves vs. Houston Astros game.
The Atlanta Braves have the advantage for the line in this game. The Braves are -170 favorites while the Astros have a +150 line for them. The bet on the number of runs that will be scored in the game is 7.5. This includes a -120 payout for over bets and even money for under bets. The game is expected to be tight but in Atlanta's favor.
Open an account for the best Sportsbook Parlay and Vegas Teaser Payouts in the Industry.