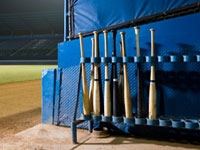 The Cleveland Indians leave the shores of Lake Erie and make the long journey west, to the pacific coast, to meet the Los Angeles Angels tonight to begin a three game series. Tonight's first pitch is scheduled for 10:05ET in the Angels Stadium of Anaheim.
Cleveland flip flopped their four game set against the Red Sox over the weekend for a 2-2 series split. On Thursday they won 5-3 behind an excellent pitching effort by Ubaldo Jimenez who fanned ten BoSox. Check the MLB Odds for Indians vs. Angels Game 1.
Clay Buchholz returned the pitching favor for the Red Sox in the second game, allowing only two hits, going the distance and winning it 3-2. Both hits came off the bat of the Indians Asdrubal Cabrera which included his 13th roundtripper.
This was Cleveland's 12th loss in its last 14 contests. They did rebound on Saturday, however, with a 5-2 win. Brent Lillibridge who leap frogged from Chicago to Boston to Cleveland earlier this year, got some revenge on his former brief teammates by hitting a home run and registering 2 RBI's in the victory.
Yesterday's game was over after the fifth inning and a 14-1 Boston lead, which was also the final score. Start your MLB Betting action on Indians vs. Angels Game 1.
The Angels continue to struggle in August, going 3-8 for the month, after losing 4-1 to Seattle yesterday. Jered Weaver couldn't even stop the bleeding for L.A. losing on Sunday to end his personal 9 game win streak.
Cleveland (53-62) has fallen 10 games behind the AL Central leading White Sox and trail second place Detroit by 8. They are 3-7 in their last 10 and do not play well away from home, registering a 23-33 road record.
Los Angeles (60-55) is also watching their chances of a wild card bid out of the AL West slip away. They are behind perennial leader Texas by 8 games and second place Oakland by 1.5. They're also 3-7 in the last 10, but a respectable 31-24 in Anaheim.
Tonight's pitchers are righthander, Justin Masterson (8-10, 4.68 ERA) for the Indians versus southpaw, C.J. Wilson (9-8, 3.34 ERA) for the Angels. Los Angeles is a prohibitive home favorite at -$190 and Cleveland is a +$180. The over/under of 7.5 total runs is on a $110/$100 moneyline.
Open an Account for the best Sportsbook Parlay and Vegas Teaser Payouts in the Industry.
Check the Game Podcast: