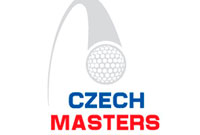 Thomas Pieters, Andy Sullivan, Lee Westwood, and Matthew Fitzpatrick are among the
golf betting
favorites to win the D+D Real Czech Masters European Tour golf tournament to be played from August 18th-21st, 2016. And no, despite of the association that the name might suggest, it has absolutely nothing to do with Dungeons or Dragons. So sad. Notwithstanding that, the third edition of this competition held at the Albatross Golf Club in Prague will undoubtedly provide an excellent opportunity to watch and bet on golf. Accordingly, here are the odds for the tournament:
•
Lucas Bjerregaard +6550
•
Matthew Fitzpatrick +1550
•
Matthew Southgate +3550
•
Maximilian Kieffer +4050
Golf betting favorite
Thomas Pieters
is the reigning, defending D+D Real Czech Masters champion. The 2015 edition of the D+D was the Belgian's first European Tour International schedule victory in his 48th European Tour event, making him the third – and at 23 years of age, the youngest – Belgian player to win in European Tour history. Pieters was just a few strokes short of winning an Olympic medal in Rio de Janeiro; the Belgian finished in fourth place in the Olympic Men's Golf Competition behind Justin Rose, Henrik Stenson, and Matt Kuchar. Other than that, however, Pieters has been lackluster in 2016, finishing 86th in the US PGA Championship, tied for 30th in the 145 Open Championship, 29th in the Aberdeen Asset Management Scottish Open, and 16th in the 100th Open de France.
Inaugural D+D champion Jamie Donaldson will also be present this year. The 40 year old Welsh golf betting favorite won his third European Tour International Schedule victory in his 306th European Tour event on August 24th, 2014. Donaldson has been hit-and-miss as well, though; he failed to make the cut at the Travelers Championship, tying for 42nd at the PGA Championship and for 72nd at the Open Championship. This might give other players the needed motivation to overcome slightly less than
favorable odds
.
Andy Sullivan is yet another favorite to win this week, though he was unable to make an impression in his only appearance at the Albatross Golf Club, and his status for this upcoming tournament might make Matthew Fitzpatrick a better bet – at least as far as the head-to-head matchup is concerned. Fitzpatrick won the Nordea Masters in June and has great accuracy off of the tee. The 21 year old star is looking to leave his mark with another strong performance this week in Prague and he might do just at that at the expense of some of his more experienced colleagues, such as Donaldson.