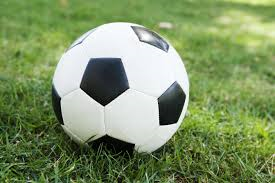 Former Sunderland manager Sam Allardyce has all but officially been appointed the new head coach for England national soccer team – and has he got his work cut out for him. Allardyce will take over from Roy Hodgson, who quit after the latest in a long, looong string of major tournament upsets dating back to the 1966 World Cup – which England won in dubious fashion with the help of a tie-breaking ghost goal (the fact that they were the hosts of the tournament probably had nothing with that winkwink). England's soccer betting odds of winning the 2018 World Cup aren't as bad as, say, Mali's or Azerbaijan's, but they're still a far cry from the top favorites.
Odds to Win FIFA World Cup Russia 2018:

Germany +505
Argentina +805
Brazil +905
France +905
England +2050

Fans who bet on soccer should keep in mind that there are several other teams between France and England with better odds than the latter. Other than that asterisk-deserving World Cup win 50 years ago, England's best finish was 4th place in 1990. After 1966, The Brits have been eliminated three times in the quarterfinals, twice in the round of 16, once in the group stage, and once in the second round of the weirdly-formatted 1982 Spain World Cup. Shady as it may have been, England has at least won a World Cup. But since the glass is always half empty, that just means that England is the only European national soccer team to have won a World Cup and not won a UEFA European Championship. And that includes a country that doesn't even exist anymore (West Germany).

Fortunately, Allardyce doesn't have a tough act to follow. Hodgson was heavily criticized for his decisions during the Euro 2016, such as making six changes to the eleven that beat Wales 2-1, resulting in a scoreless draw with Slovakia. England finished 2nd in his group. They say hindsight is always 20/20, but if the Brits had won their group, they would have met Northern Ireland in the round of 16 and Belgium in the quarterfinals, and in good theory made it at least as far as the semis versus eventual champions Portugal. Instead, they faced – and lost to – Iceland in the first round of the knockout stage, and knocked out they were. Of course, if Iceland defeat them, who among soccer betting fans is to say that either N. Ireland or Belgium couldn't have done the same? In any case, Hodgson resigned following the Iceland debacle, and rumor has it he engineered Brexit to draw media attention away from himself.

That is the English national soccer team that Allardyce – known as 'Big Sam' to some, and as 'Long Ball Sammy' to others (and by 'others' I mean moi) is to inherit. Thankfully for him, making the transition from Sunderland – which finished 17th of 20 in the Premier League in 2015-16, barely avoiding relegation – to the national team should not be that much of a shock to Allardyce. About the only difference between the two is that there are no Sunderland players in the English national squad – and that Sunderland has even worse soccer betting odds of winning the 2016-2017 England Premier League than England has of winning the World Cup.