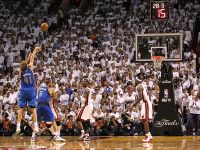 The Dallas Mavericks are at home tonight to host the Portland Trail Blazers. The Mavericks, who are 31-24 and 20-9 at the American Airlines Center, have yet to clinch a playoff spot. The Mavs are sixth in the Western Conference. The Blazers are 26-29 and are two and a half games behind Denver for the last playoff spot.

The Mavericks beat the Blazers 97-94 back on February 11. This is the only game that these two have played each other in so far this year.

The Dallas Mavericks have experienced a varying amount of success in recent weeks. The Mavs are 4-4 in their past eight games. Start your NBA Betting action on Portland Trail Blazers vs. Dallas Mavericks game.

Dirk Nowitzki was the total leading scorer for four of those last eight games. This included 28 in a recent win over Orlando. He has 21.2 points per game this year and has missed only three of the 36 free throw attempts that he has made in these past five games.

The Portland Trail Blazers have struggled all year long to try and get a winning streak going. The last time the Blazers had won two or more games in a row was when they had a two game streak from January 23-24. The Blazers will be trying to break that drought tonight. The Blazers won 101-88 over New Jersey this past Wednesday.

Jamal Crawford should be expected to play for the Blazers. Crawford was limited to only 19 minutes of playing time this past Wednesday due to a knee injury. He had missed one game from it. Crawford has 13.2 points per game this year. Check the Sports Betting Odds for Portland Trail Blazers vs. Dallas Mavericks game.

The Mavericks are favored to win tonight's game by 6.5 points. The Mavs have a -105 payout for their -6.5 line bet. A -115 payout is available for the Blazers to cover. There are no moneylines available but there is a 192 over/under bet available for the game. This should prove to be a strong game as both teams will be trying to get closer into the playoffs in the next few days.

Open an account for the best Sportsbook Parlay and Vegas Teaser Payouts in the Industry.