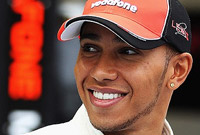 Auto racing betting favorite Lewis Hamilton is "as strong as ever" heading into this weekend's Canadian Grand Prix, and "will be for the rest of the year." Some online betting experts have attributed the British driver's poor start of the season to his peripatetic lifestyle, which has in turn affected his form. However, it's hard to take Hamilton's side on this one, seeing as how
he just won the Monaco Grand Prix
– his first win of the season, first in the principality since 2008, and 44th overall – and reduced his teammate Nico Rosberg's lead in the current season's Formula 1 standings to 24 points.
In addition to that, Hamilton has the second most wins at the Grand Prix du Canada with four – including last year's race (2007, 2010, 2012, and 2015). Needless to say, the
auto racing betting
favorites is not lying when he says that Montreal has always been good to him. Monaco was pretty good to him too, getting a victory there when he needed it the most. Hamilton chalked up his slow start of the season to reliability issues – his car's, not his. However, his mechanics have worked hard to fix these problems and not a minute too soon. Now that he has his speed back, the Brit will look to bridge the gap with Rosberg even further.
And speaking of the German driver, the two Mercedes teammates have been in direct competition – so direct that they even collided with each other in Spain. That was the beginning of the end of Rosberg's good luck. After winning the first four races of the season, he had to pull out of the Spanish Grand Prix. And at Monaco, he was ordered to let Hamilton by so that the Brit could go head to head with Red Bull's Daniel Ricciardo – and the rest, as they say, is history.
And speaking of the Australian driver, he was fitted with an upgraded engine for the Monaco Grand Prix which helped him secure the pole position, but a pit stop snafu cost him the win. With friends like that, eh Daniel? Even though Ricciardo was understandably crestfallen following Monaco, he has since tweeted that he's back in good spirits and ready to tear up the pea patch at the Circuit Gilles Villeneuve. In the meantime, though, Rosberg remains in the lead with 106 points and -120 auto racing
betting odds to win the 2016 Formula 1 Drivers Championship
. The German expects some good karma to be coming his way for letting Hamilton through so, in his own words, it's "onwards and upwards again from now," which as far as catchphrases go, it's right up there with "up and atom!"